---
Apr 08 | 2021
The latest news about the recent African Activity from March 2021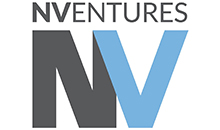 Exploration Drilling
Egypt: Khalda (Apache and Sinopec) reported an oil discovery in the Khalda Offset Ext III licence with the Tango W-1X well, with 78m net pay in the AEB, Zahra and Safa formations. The well is on test. Khalda is also drilling the Falcon S-1X well in Block Matruh targeting the Cretaceous and Jurassic, and this well was last reported at 4,930m. Oil shows are reported in the AEB and Masajid formations.
Gabon: BW Energy are planning for an initial exploration well in the Hibiscus Extension in Q2 2021 followed by completion of the remaining Tortue Phase 2 wells on Dussafu.
Morocco: Predator Oil and Gas has begun preparations for drilling the MOU-1 well in the Guercif license, in the Rif basin region close to the recent ConocoPhillips award. The well pad construction is being prepared for April 2021.
Appraisal / Development
Algeria: Equinor is planning to test a well in Timissit in Algeria block this year.
Ghana: Tullow and partners have hired the Maersk Venturer to begin a campaign next month of one water injector and two production wells on the Jubilee field and one gas injector well on the TEN field to provide pressure support for two Ntomme oil producers.
Nigeria: Lekoil released an update on operational performance on the Otakikpo marginal field in OML 11 where for the full year 2020, average production levels were 5,062 bopd gross with 2,025 bopd net to LOGL.
Deals
Egypt: Cairn has announced the proposed acquisition of production, development and exploration interests in the Western Desert from Shell. Cairn, together with Cheiron (its consortium partner), paid US$646 million (US$323 million net to Cairn) for the onshore portfolio, with additional contingent consideration of up to US$280 million (US$140 million net to Cairn) if certain requirements are met. Capricorn Egypt, a wholly owned subsidiary of Cairn, will acquire 50% of the Assets, with the remaining 50% acquired by Cheiron. The transaction adds working interest 2P reserves of 113 mmboe as at 31 December 2020. And relatively low cost 2021 forecast working interest production of between 33,000-38,000 boepd with an opex/bbl of <US$6/boe, with significant potential to increase production levels in future years.
Zimbabwe: Invictus has signed a Petroleum Exploration Development and Production Agreement with Zimbabwe for 25 years for their Cabora Bassa Block. SG 4571 now covers 5,000 sq km and the operator plans a 2D seismic campaign in 2021.
Licencing Rounds
South Sudan: South Sudan say their plans have progressed on the 2021 license round following delays on administrative issues. 14 blocks are to be released under 3 offers. The blocks are mainly in the core Melut and Muglad Basins, with up to 5 development blocks in the Muglad Basin around Block 17.
New Ventures
South Africa: OK Energy are seeking partners for a 3D survey over their North Cape Ultra Deep block.