---
Apr 01 | 2019
The latest news in exploration drilling, appraisal and development, deals & bidding rounds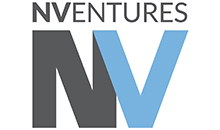 Exploration Drilling
In
Angola
, the Italian major
ENI
have announced another discovery on
Block 15/06
. After Afoxe and Kalimba, this is the third success for Eni on this otherwise mature block.
Agogo 1
drilled an oil column of 203m with 120m of net pay of high quality (31 API) oil. The discovery is estimated to contain between 450 and 650 mmb STOIIP, with further upside reported by the operator.
Egypt
hosts several exploration campaigns after a successful bid round recently.
ENI
and recent partners
BP
and
Mubadala
notched up another gas discovery in the Nile Delta with
Nour 1X
. 33m net gas pay in the Oligocene, as yet untested, may help to expand the gas development infrastructure into the North Sinai region. Eni have also spud Basma 1X on the Meleiha lease. In the near future
BP
is expected to drill on
Block 3
with the South El Basant well, and
SDX
have a two well programme onshore Egypt for 2019.
In coastal
Kenya
,
Pate 2
(Zarara / Midway) has been P&A'd with gas shows, having intersected 23m of net "pay gas". The well penetrated the primary Lower Tertiary Kipini objective, encountering higher formation pressures. The sandstones were fine grained and thought to be part of the distal paleo-delta. The operator wishes to test a more proximal location to find more commercial volumes in better reservoir, with a proposed Pate 3 well in L13. No gas water contact was recorded. Pate 2 joins about 6 other wells nearby with reasonable gas shows in the Kipini, a play yet to fully reveal its potential.
In shallow water
Gabon
Perenco
and
Tullow
are understood to be drilling ahead with
Mitsogo 1
, Beagle Geoscience have a review of well in this edition.
In deepwater
Tano
basin
Ghana
,
Aker
continue to prove up contingent reserves in support of its Pecan development plan.
Pecan South 1A
was successful in finding Upper Cretaceous oil, and was sidetracked. The group (with Lukoil and GNPC) have now spud
Pecan South East 1.
In
Nigeria
Eroton
is expected to drill at
OSMU-1,
OML 18. NNPC are believed to be drilling at Kolmani River-2, OPL 809, onshore towards the Benue basin.
Eland
Oil & Gas say the
Amobe
exploration well, OML 40, is due to spud in Q2. The firm is testing the
Gbetiokun 1
well.
Mazarine Energy
are drilling ahead in
Tunisia
at
SMG 1
on the Zaafrane Permit.
OMV's
Shalbia
well is now expected to spud Q3 2019.
Appraisal and Development
In
Egypt
Tharwar Petroleum plans to produce 7,250 bopd this year by drilling 6 exploration and 5 development wells. In 2018, they drilled 8 exploration and 7 development wells and production was 6,000 bopd. Transglobe announced the oil well NWG-38A-8 will be completed and tested in March. M-10 Twin was drilled as a successful oil well and was placed on production at around 495 bopd in February. Offhsore Egypt production at the Zohr field is due to reach 3 bcfd in 2019.
Offshore
Ghana
Aker and partners have submitted a $4.4 billion plan for the development of the Pecan field, Deepwater Tano/Cape Three Points. Total reserves are estimated to be 334 mmbo (although appraisal drilling is continuing) and plateau production is expected at 110,000 bopd.
News from
Libya
, NOC say production has resumed at the El Sharara oil field and output is expected to be restored to 300 mbopd in 2 weeks. On 9th March it was at 183 mbopd.
Sound Energy report from
Morocco
that the increase of estimates of minimum volume of gas in place connected to TE-7, Tendrara, supports the field development plan, which is to consist of horizontal stimulated production wells.
In
Niger
, Savannah Petroleum subsid has submitted a feasibility study to the Ministry of Energy and Petroleum. It relates to its planned early production scheme and development proposal for the R3 East portion of the R3/R4 Production Sharing Contract.
Offshore
Mauriania and Senegal
, BP and Kosmos plan a 3 well appraisal programme. They will drill Orca-1 within the Bir Allah appraisal area (Block C-8), Mauritania, GTA-1 within the Greater Tortue Ahmeyim area (Mauritania and Senegal), and Yakaar-2 within the Yakaar-Teranga appraisal area (Cayar Profond, Senegal).
On OML 113 offhsore
Nigeria
, MX Oil announced that the company recorded continued production from the Aje field of around 3,150.00 bopd. The Aje partnership has fully paid the $9.80 million licence renewal fee, thereby securing a 20- year extension of OML 113 (Aje field) licence. RPS Energy technical work is now expected to conclude in 1Q19 to support a decision on Aje Phase 2 development; targeting estimated gross production of 8,000.00 to 12,000.00 bopd.
Deals
Onshore
Benin
,
Elephant Oil
announced a significant Option Farm-in on Block B with
United Oil & Gas
, involving a regional Passive Seismic programme, which has now been completed. United can potentially take a 20% interest in the PSC. Under the agreement, United agreed to fund passive seismic and field studies, partly in a bid to improve risking on the block by reducing uncertainty on the depth of basement and understanding the petroleum system from outcrop studies.
In
Egypt
DEA
has signed a new agreement to extend its concessions for the Ras Budran and Zeit Bay oil fields for 5 years until mid-2022. It includes an optional extension of another 5 years until 2027, subject to mutual agreement.
In
Gabon BW Energy
announced that two back-in transactions have been exercised on the Dussafu PSC. The block has been host to five discoveries matured by Panoro. BW have, since late 2017 brought some of these onstream (notably Tortue and new reserves at Ruche NE). Under the back in agreement,
Gabon Oil Company
(GOC) will farm-in to the Dussafu license with 10% interest and pay $28.5 million past costs.
Tullow Oil Gabon
has also exercised its back-in right to the Dussafu license. When the transaction is complete the interests of companies in the production sharing contract will be; BWE 73.5%, Panoro 7.5%, GOC 9% and Tullow 10%.
Offshore
Morocco
ENI
announced a farmout agreement with Qatar Petroleum (
QPC
) to acquire a 30% participating interest in the Tarfaya Offshore Shallow Petroleum Agreement, which is made up of 12 offshore exploration blocks.
In
Mozambique
QPC
continue their African campaign with ENI, acquiring a 25.5% participating interest in Block A5-A. Once it has been approved by the Government Eni will have 34% and operatorship, Empresa Nacional de Hidrocarbonetos (ENH) will have 15% and Sasol will have 25.5%.
Sao Tome & Principe
continues to attract large companies and exploration investment.
Total
and
Sonangol
signed a PSC with the ANP to explore
Block 1
in the Exclusive Economic Zone. Total (55%) and Sonangol (30%) will pay a $2.5 million signature bonus and will spend around $1 million on social projects over 4 years. In the JDZ,
Total
are also signing up three new blocks.
Blocks 7,8 and 11
are located to the west of Sao Tome and Principe.
African Petroleum (APCL)
announced they have merged with Petronor of Norway.
Bid Rounds
Egypt
announced up to three bid rounds in 2019. The Ministry of Petroleum and Mineral Resources want to launch 3 international tenders. Ganope is first off the line, with 10 areas available in the Offshore Egyptian Red Seas as part of the 2019 International Bid Round.
Sierra Leone
are reported to be considering a relaunch of their licensing round next month (April), with five blocks across shallow- and deep-water areas to be put up for grabs.
Getech / ERCL is understood to be helping manage the Round.