---
Mar 24 | 2021
Jaco Stemmet, Fugro's Director for Africa, draws upon his strategic knowledge and hydrographic expertise to answer our questions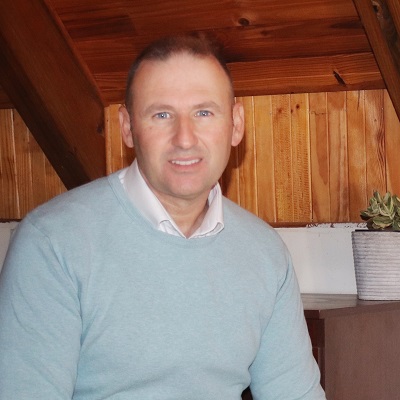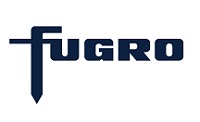 The combination of Covid-19 and an accelerated energy transition is having a big impact on our industry. Jaco Stemmet, Fugro's Director for Africa, draws upon his strategic knowledge and hydrographic expertise to answer our questions on this issue.
Q: What opportunities does the energy transition offer for a Geo-data company like Fugro?
Around the world, there's a growing awareness of the need for society to change its energy mix. Alongside this, people and nations are starting to realise that, where energy is concerned, we can no longer focus solely on
more
: we need to do things
better
. And that means making sure that our short-term actions do not compromise the long-term health of our planet.
Fugro's purpose sums this up nicely:
Together we create a safe and liveable world
. We use our 'Triple A' approach of acquiring, analysing and advising on Geo-data to reduce risk for our clients over the entire life cycle of energy assets, whether marine or land, renewables or oil and gas.
Combining digitalisation with our integrated solutions has revolutionised how we help our clients to manage the construction and performance of their energy assets. Digitalisation is also accelerating opportunities for our business to evolve and diversify.
Q: How is Fugro driving the ESG agenda in its own operations?
We appreciate and understand the risks associated with overusing earth's resources. Our work centres on providing information about the earth and the structures built upon it, so that our clients can design, build and operate their assets in a safe, sustainable and efficient way. So we practise what we preach: for example, digitalisation and remote operations are enabling us to achieve big reductions in our carbon footprint, because some of our experts no longer need to fly around the world to work from our fleet of specialist geophysical and geotechnical vessels for months at a time, and neither do our clients. Instead, they can access real-time data from their desk, either at home or in the office, and this has proved invaluable during the Covid-19 pandemic, where restrictions have severely impacted travel.
As a hydrographer, I'm really excited by Fugro's private sector leadership in two global projects: The Nippon Foundation-GEBCO Seabed 2030 Project, which inspires the complete mapping of the world's oceans by 2030 and to compile all bathymetric data into the freely available GEBCO Ocean Map; and the United Nations Decade of Ocean Science for Sustainable Development (2021-2030), which intends to revolutionise the way we generate knowledge about the ocean and the way that we use that knowledge. Both aim to share data for the benefit of all and I'm very proud that approximately 1,450,000 km
2
of Fugro in-transit bathymetry data has been contributed to Seabed 2030.
There are large areas around the African continent where we have little or no bathymetry data. Contributing to these two important ocean initiatives will drive the science needed to find out more about the nature of the seabed, the bathymetry and our population's interaction with the oceans.
Q: Is it naïve to think that Africa can leapfrog straight from oil and gas to renewables?
The case for renewable energy in Africa is strong, compelling and clearer than ever before. With significant population growth and ever more urbanisation and infrastructure, the demand for energy is increasing exponentially. I know that many big companies are investing heavily in renewables, but the continent of Africa is unlikely to switch to 100 % renewable energy. The geographic area is too vast and there are too many countries, each with their own political structure, priorities, and financial capabilities. Ultimately, it's investment from governments and international organisations that will drive the transition timeline, but Africa will always need oil and gas as part of the energy mix.
Q: What unique opportunities does Africa present for energy transition?
It has often been discussed that Africa has an abundance of renewable energy resources that could be harnessed to drive economic growth. The potential is huge. Examples include hydropower, solar photovoltaics and wind; although wind is not prominent everywhere along the coast, floating offshore wind platforms have great potential.
Africa can also improve equitable access to modern energy services such as LNG. In this context, the LNG market is set to see significant growth in the next decade with a number of countries in Africa moving ahead with large projects. Opportunities will come as government laws encourage the development and integration of LNG into the energy mix.
Q: What role will digitalisation and technology play in accelerating Africa's energy transition? What will be the game-changer?
Digitalisation and technological developments have introduced new ways of working on marine energy projects for renewables as well as for oil and gas, resulting in improved safety, increased productivity and reduced costs.
For me, automated technology and access to timely, robust, verifiable data will be Africa's game-changers. New oceanographic applications are giving us more agility in how we acquire, analyse and report on data and reducing our reliance on large survey vessels. For example, Fugro operates uncrewed surface vessels that can perform geophysical surveys from the ocean's surface and be controlled by our global network of onshore remote operations centres. Our experts – and our clients – can access the resultant data in near real time from their desks, eliminating safety risks and significantly reducing the project's carbon footprint.
Q: How important is sustainable infrastructure development in Africa's energy transition story?
Ageing energy assets are a major concern in Africa and around the world. Many structures have been poorly maintained over the years, have reached the end of their life (or exceeded it!) and now pose a serious safety risk. Going forward, sustainable infrastructure development is essential, coupled with a firm commitment to acquiring and analysing reliable Geo-data throughout the asset life cycle.
Q: Fugro is involved in many African projects outside the oil and gas sector – which one excites you the most?
This interview is being done digitally on video with me sitting in my home in Cape Town, talking to a journalist in a different country and continent – it's made possible because a stable telecoms system is available. Ultimately, the success of Africa's digitalisation and technology drive will depend on access to a reliable and resilient bandwidth that can support the technology and business growth. So the project I'm most excited about has got to be the 2Africa underwater telecoms cable route survey that we're working on with Alcatel submarine networks. The cable system will be more than 37,000 km long and will circumnavigate Africa, connecting 23 countries to support the growth of 4G, 5G and fixed broadband.
Fugro's involvement in 2Africa started with deepwater reconnaissance work. The fact that we were able to record the data from our survey vessels and make it available to the project teams in near real time helped to expedite both the cable route engineering and the cable manufacture. We're currently doing the pre-installation and engineering surveys and this ground-breaking project has the potential to transform the economies of African countries by connecting the previously unconnected.
To learn more about the renewables space, sign up to recieve emails from our sister event:
Future Energy Series: Africa