At the 2019 conference, the National Showcase Theatre gave delegates the opportunity to discover the national hydrocarbon sector of over 16 African countries. Ministers, NOCs, Geologists and Regulators will together present their country's prospects, exploration history, fiscal terms and geology in a bid to attract your projects, partnerships and investment.
2019 delegates heard about new opportunities from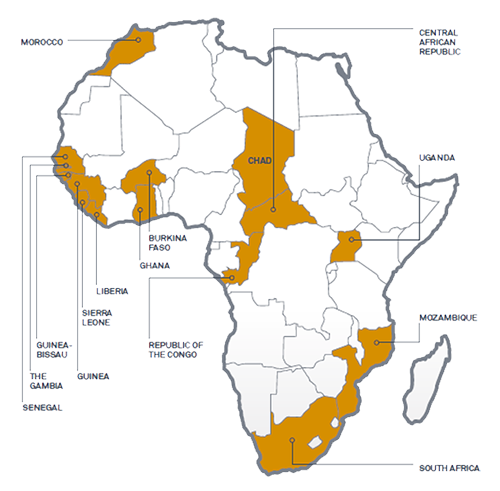 Bidding Rounds
NEW South Africa Showcase
In 2019, the National Showcase Theatre began with a whole day dedicated to the South African energy market. This included a special day rate for South African residents to attend the conference.
Find out more
about what happened.
To enquire about how your country's hydrocarbon sector could be showcased, please contact Paul Sinclair:
paul.sinclair@
hyve.group.